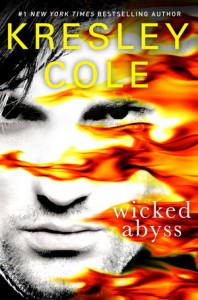 I absolutely love this series, Immortals After Dark. I set alarms for release dates, I get desparate enough to troll fanfic, I even have my tattoo dude drawing a tat for them. Something interesting... Before drawing the thing he is reading the books, he loves them, just wishes the porn scenes (as he calls them) weren't so frequent, I have no problem with their frequency ;).
This is a Beauty and the Beast retelling, probably the best I have ever read, and I have read quite a few of them. I could see a great resemble between this and Disney's animated movie, I haven't seen the new one yet though, I really want to. We get relatively new characters, and the story is set in a new to us realm were most of the previous characters are not present, so not a lot of revisiting going on, we do get brief glimpses though. I do wish we got to see a bit more of the Valkyries, I miss them crazy bitches!
I loved the couple in this and feel they were perfect. The female, Lila. She is smart, tricksy, bold, and tough as nails. The male, Sian, is a hulk of a beast. He is also smart and tricksy, but he has some past baggage that is ruling his thoughts and actions. He does a lot of growing up during the pages of this story. They have great chemistry and I thoroughly enjoying reading of their battle to love.
This is another match made by Nix. There is so much going on. Nix is trying to make her best hand before dreaded ascension is full force. I am considering a reread of the story. Can't wait for the next book. Beauty